Kentucky Legend named "2020 Manufacturer of the Year"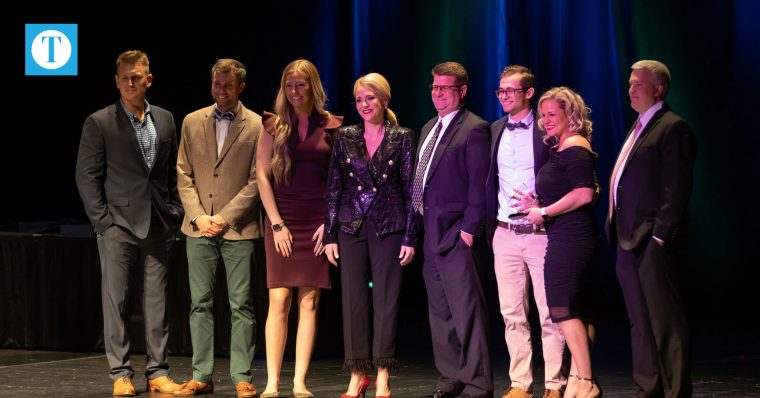 At a packed RiverPark Center on Friday evening, January 24, 2020, the Owensboro Chamber of Commerce honored Kentucky Legend with the "2020 Manufacturer of the Year" Award.
Each year the award is given to a regional manufacturing business that demonstrates exceptional performance and growth, outstanding employment practices, innovative products or services, exemplary customer service, response to adversity and community involvement.
"We are so thrilled to have received this award from the Greater Owensboro Chamber of Commerce," says Brooklyn Maple, Brand Director for Kentucky Legend. "It is definitely a proud moment for us and a great start to the year and the accolades go out to all the hardworking teams at our organization."
This is the first year since the founding of the company that Kentucky Legend has been awarded this honor.