Recognition by the Owensboro Chamber of Commerce makes for a bright start to the new year.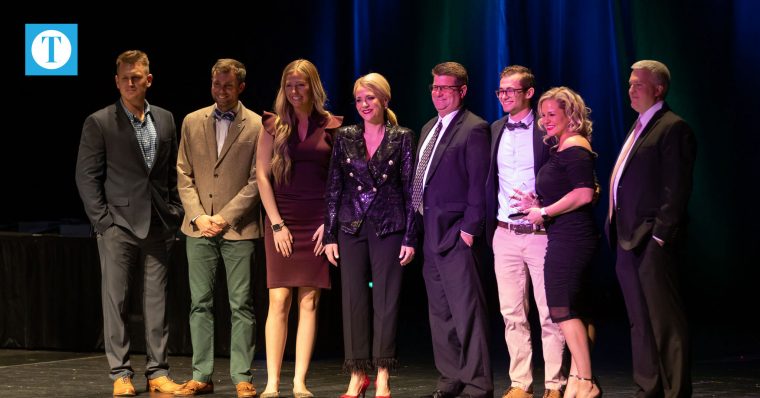 At a packed RiverPark Center on Friday evening, January 24, 2020, the Owensboro Chamber of Commerce honored Kentucky Legend with the "2020 Manufacturer of the Year" Award.
Each year the award is given to a regional manufacturing business that demonstrates exceptional performance and growth, outstanding employment practices, innovative products or services, exemplary customer service, response to adversity and community involvement.
"We are so thrilled to have received this award from the Greater Owensboro Chamber of Commerce," says Brooklyn Maple, Brand Director for Kentucky Legend. "It is definitely a proud moment for us and a great start to the year and the accolades go out to all the hardworking teams at our organization."
This is the first year since the founding of the company that Kentucky Legend has been awarded this honor.

World-renowned artist and Owensboro-native Aaron Kizer paints an original 2,000-sq. ft. artwork for the Kentucky Legend Pier.
Kentucky Legend, the maker of America's number one-selling boneless ham and sliced turkey, has commissioned Owensboro-native and world-renowned artist Aaron Kizer to give the Kentucky Legend® Pier a major facelift. After four weeks of on-again, off-again work due to inclement weather, Kizer finished the massive artwork in December 2019.
Located just outside the Owensboro Convention Center, the Kentucky Legend Pier overlooks the scenic Ohio River and is a popular venue for weddings, receptions, live music performances and other events.
Using the pier's surface as his canvas, Kizer will spend six to ten days, depending on the weather, to create an original artwork that will measure more than 2,000 square feet—roughly equal to the floor plan of of an average-sized American house. Kizer has previously created large-scale paintings for the Univeristy of Kentucky, Jim Beam, Nike and N.A.S.A.
"We're thrilled to donate this artwork to the city of Owensboro," says Brooklyn Maple, Brand Director for Kentucky Legend. "This project has been very exciting, and we're grateful to the Owensboro Convention Center and Aaron Kizer for this opportunity to do something out of the ordinary for Kentucky Legend."
"We absolutely love our partnership with Kentucky Legend these past few years with both the Kentucky Legend Café and the Kentucky Legend Pier. We look forward to working with them on more creative activations and events in the future." says Laura Alexander, General Manager of the Owensboro Convention Center.
Kizer's painting, which will replace the Kentucky Legend logo previously displayed on the pier, will feature his trademark street-art style with bold color choices and dynamic brushstrokes.
"I was born and raised in Owensboro. I find inspiration, joy and love here. I'm honored and proud that Kentucky Legend and the city has given me an opportunity for my work to become a part of Owensboro. My goal is to attempt to make the city, Kentucky Legend and the people of Owensboro proud of what they have played such a huge role in cultivating." says Aaron Kizer.
It's that time of year again. Busy mom of six hungry boys, Colleen Burns offers her advice for stress-free back-to-school meal prep success.
It's that time of year again.
Just when you got used to summer's relaxed pace, the rise and grind of your kids' school routine is back with a vengeance. From getting the kids out the door on time in the morning, to after-school activities like sports and choir practices, the to-do list in your head seems never-ending.
Thankfully, Colleen Burns is here to help.
Having raised six (hungry!) boys of her own, Colleen knows a thing or two about being a "Mom on the Run." She especially knows how to whip together a quick and delicious meal that everyone in the family can enjoy.
Parents with kids of all ages will enjoy hearing Colleen share her favorite brands for simplifying meal prep.
Colleen especially likes the fact that Kentucky Legend's ham and turkey come pre-cooked and pre-sliced, making for easy, grab-and-go DIY "sandwich bars" for after-school snacks or weeknight dinners.
Watch a recap of the Mom-on-the-Run's advice below.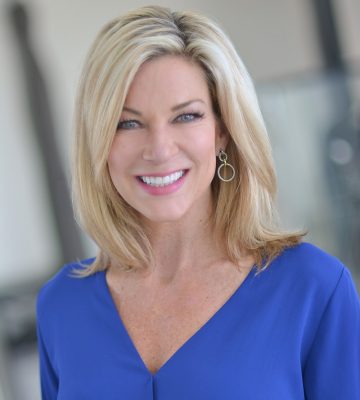 Colleen Burns, aka the "Mom on the Run," has a psychology degree, a background in childhood education and the real-life experience of raising six sons. A former national and local TV journalist, Colleen shares tips on parenting, travel, looking and feeling good.
Always on the lookout for the most successful mom and kid-friendly brands, Colleen loves to help families get the most from their lives, while saving time and money. She regularly appears on Lifetime, the CW Network and network affiliates in New York, San Francisco, Minneapolis, Chicago, Miami and elsewhere.
Celebrity chef George Duran shows off the glaze he'll be using on a Kentucky Legend ham this holiday season.
Only one thing can make the flavor and juiciness of a Kentucky Legend ham even better—an amazing sweet-savory glaze recipe by celebrity chef George Duran.
Watch the clip of Fox & Friends from 12/24/18 to see Chef Duran teach the Fox crew how to perfectly glaze a Kentucky Legend ham using his favorite glaze recipe.
Chef Duran also reveals a Mac N' Cheese recipe that features Kentucky Legend Artisan Crafted Series Sausages.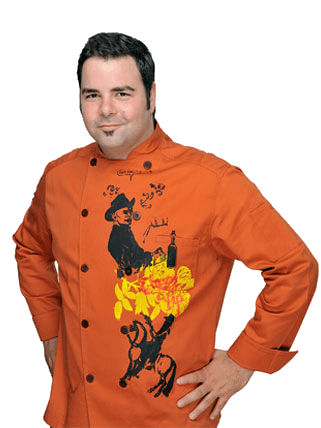 Chef Duran's cooking credits include hosting his Food Network show Ham on the Streets and more recently TLC's Ultimate Cake Off. He's also the author of Take This Dish and Twist It.
His favorite ham is Kentucky Legend's Sliced Glazin' Ham.