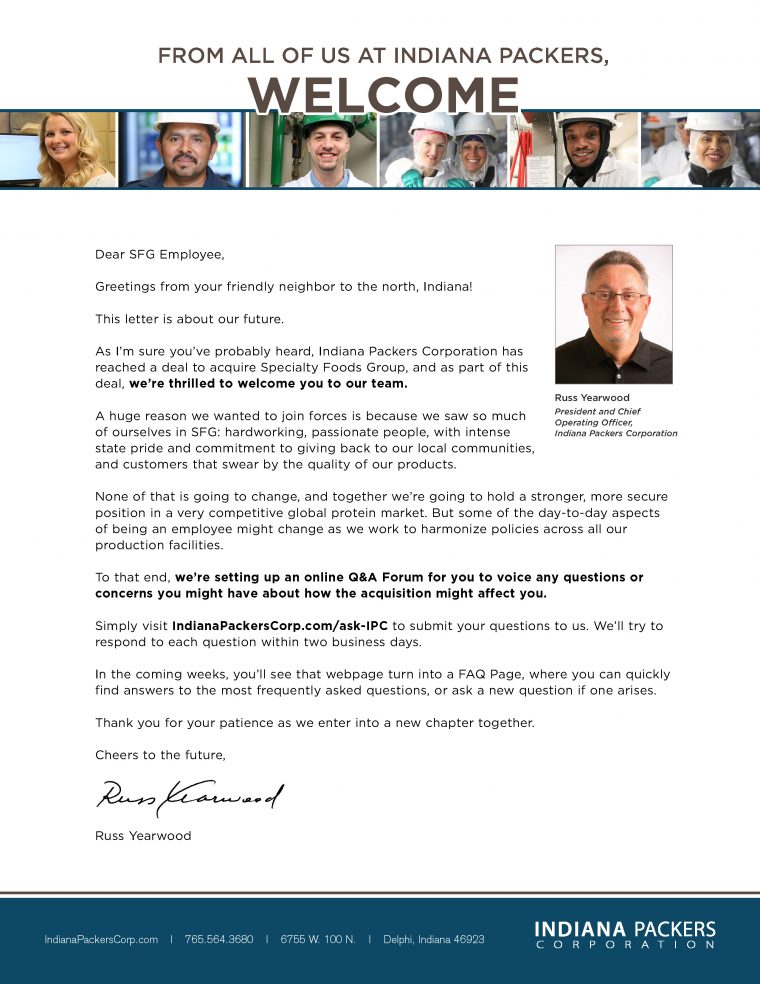 Local Manufacturing Business Implements New Program to Fight Hunger in Tristate
OWENSBORO, March 17, 2018 – Kentucky Legend®, a division of Specialty Foods Group, LLC, have spearheaded their continuous efforts to contribute to the tristate area with providing hunger relief through their "Buy a Ham, Feed a Fam" program.
The program has been designed to provide each of their accounts 5% of their incremental sales in Kentucky Legend hams to donate to their favorite cause or non-profit organization throughout the Easter holiday season.
"Our core values rest on our commitment to give back to our communities," says Ric Herrera, Vice President of Sales and Marketing for Kentucky Legend. "In our line of business, we often tend to see the persistent fight on hunger and strive to promote awareness and continuous support in a means to overcome this battle."
The business will host a small gathering and be joined by representatives from Sureway/Market Place to donate  approximately 700 lbs. of ham along with $1,000 in other goods to Breaking Bread Ministries. The event will take place from 11:00am-1:00pm today at 275 West Center Street in Madisonville.
Mike Paulsen, District Manager of Food Giant Kentucky Division states, "We, at Sureway/Market Place, have always strived to be active in our community and feel honored to be able to support such a worthy cause.  Market Place has been supporting Breaking Bread since 2012 and will continue to be involved in this great service to our area."
To learn more on how Kentucky Legend is aiming to fight hunger, please visit them at www.kentuckylegend.com or any of their social media platforms.
******************
Respectfully submitted,
Ric Herrera, Vice President for Sales and Marketing
Kentucky Legend® (a division of Specialty Foods Group, LLC)
(270) 926-2324
Mike Paulsen, District Manager
Food Giant, Kentucky Division
(270) 821-2379
Not only is this ham delicious but it is also gorgeous – thanks to the glistening glaze that shimmers over the top of the show-stopping holiday roast. Click here for the recipe.
From on-the-go sandwiches to brunch and everything in between, we love being a part of your everyday traditions. Connect with us through Facebook, Instagram, Twitter , YouTube or Pinterest. We would love to see recipes you've made with our ham so we can share them with other fans of the most delicious ham in the US.
These Vietnamese-style submarine sandwiches filled with juicy pork are the perfect quick dinner. Click here for full details on this delicious recipe.
You can skip the hassle of outdoor cooking but still enjoy a delicious, satisfying meal by preparing these sandwiches in advance, then just toasting in the hot coals of a relaxing fire under the stars. Click here for the recipe.
Everyone's favorite party dip is served warm and stays warm until the last bite – thanks to the mighty slow cooker. Click here for the recipe.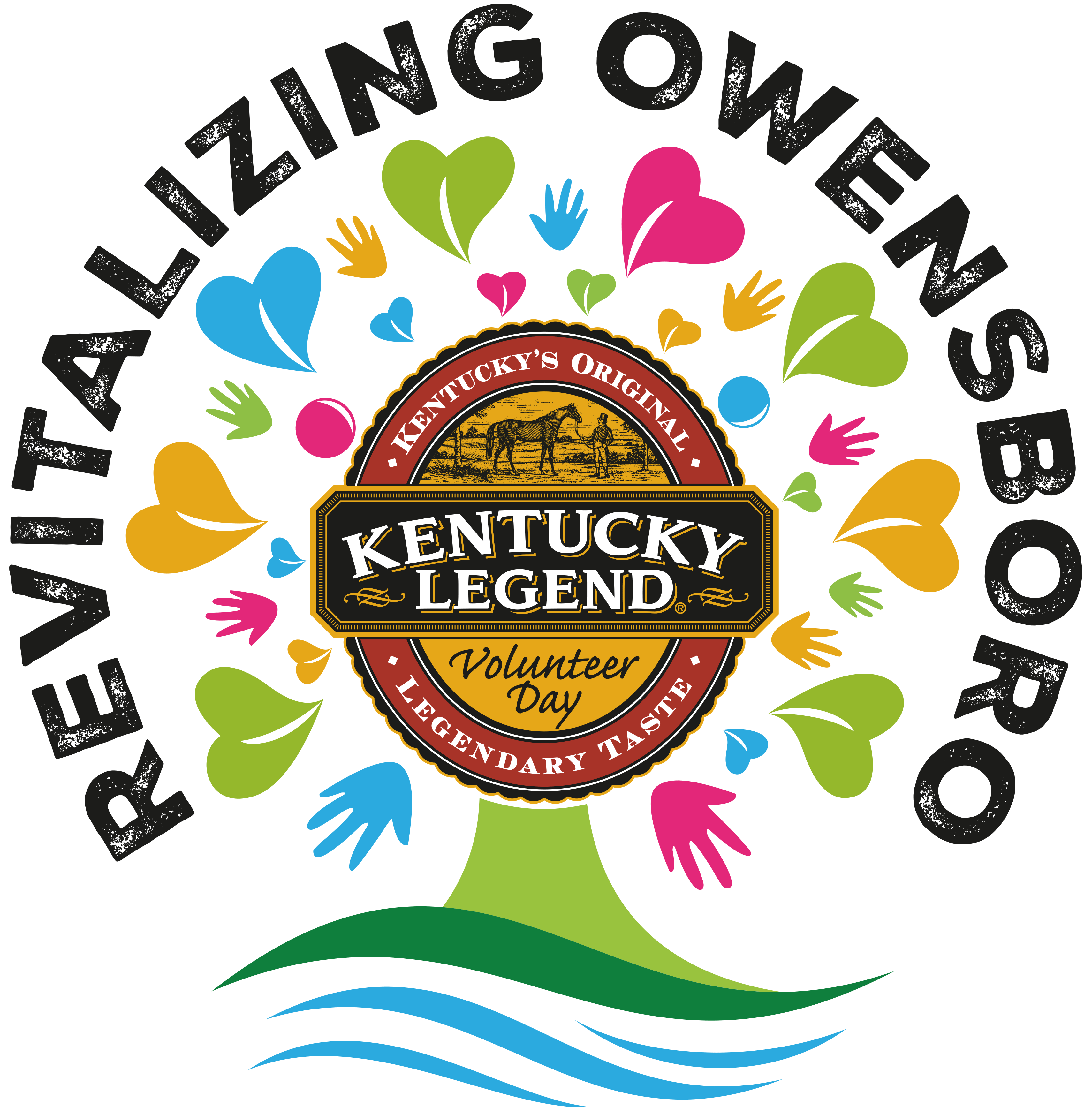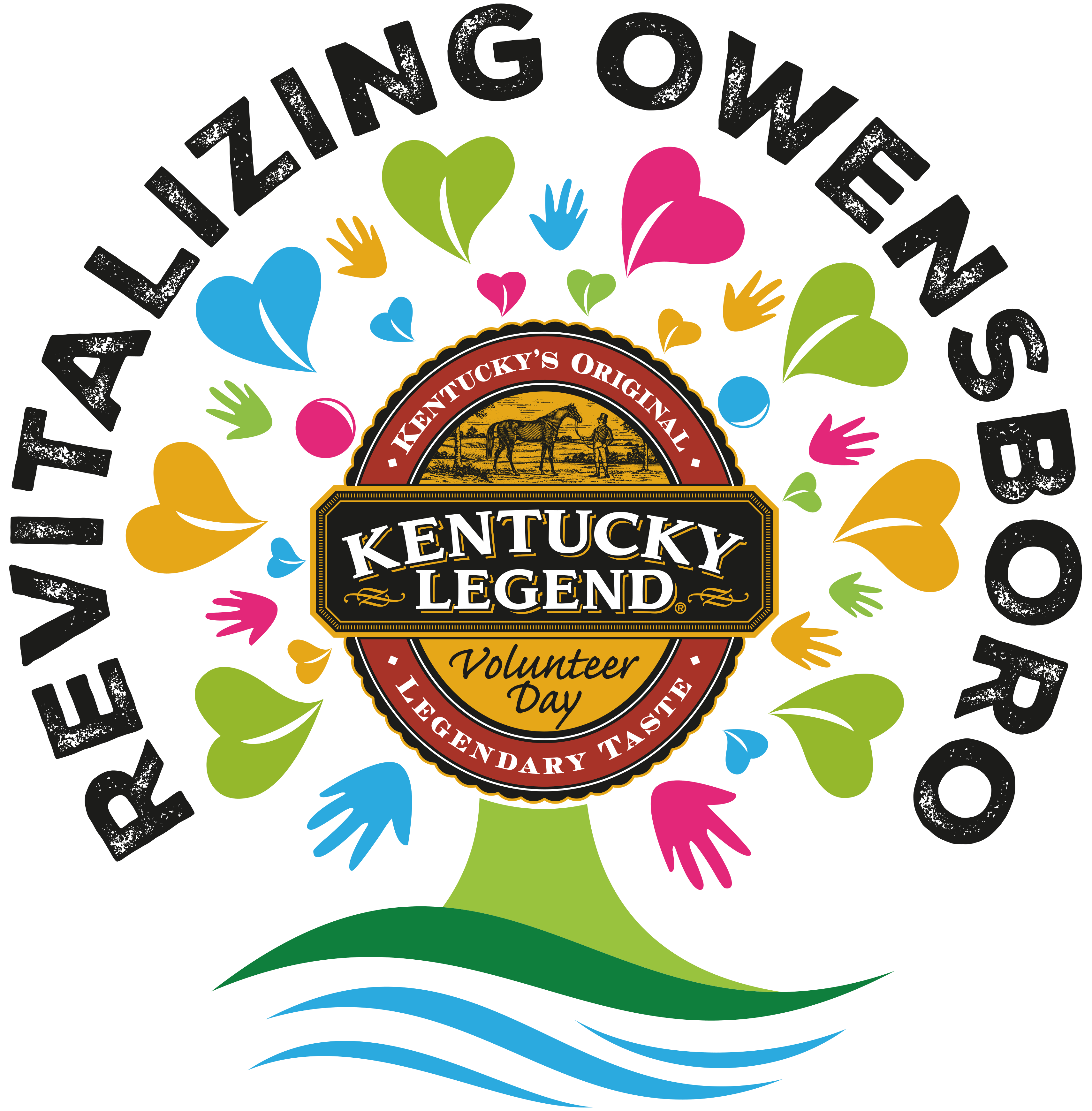 Every act of kindness and giving counts, regardless of its purpose, and when one person gives their time or contribution, the act itself is very powerful. Now, to imagine what an entire group can do!
As part of our ongoing mission to contribute to our community, Kentucky Legend, and other local businesses, will rally together Saturday, June 9th, to revitalize Puzzle Pieces, Inc. in order to create a safe environment and promote life fundamentals for those living with special needs.
There will be (4) categories of work that you can volunteer for:
–          Demolition
–          Painting
–          Furniture
–          Cleaning
Be a part of it all on June 9 as we lend a hand to put the 'pieces of the puzzle together' again. The Revitalization Project will be held from 8:00am-2:00pm. Lunch will be provided from 11:00pm-2:00pm.
Please join us for a day of teamwork and feel free to bring a friend or two!
If you have any questions, please contact us. Thank you all and we hope to see you there.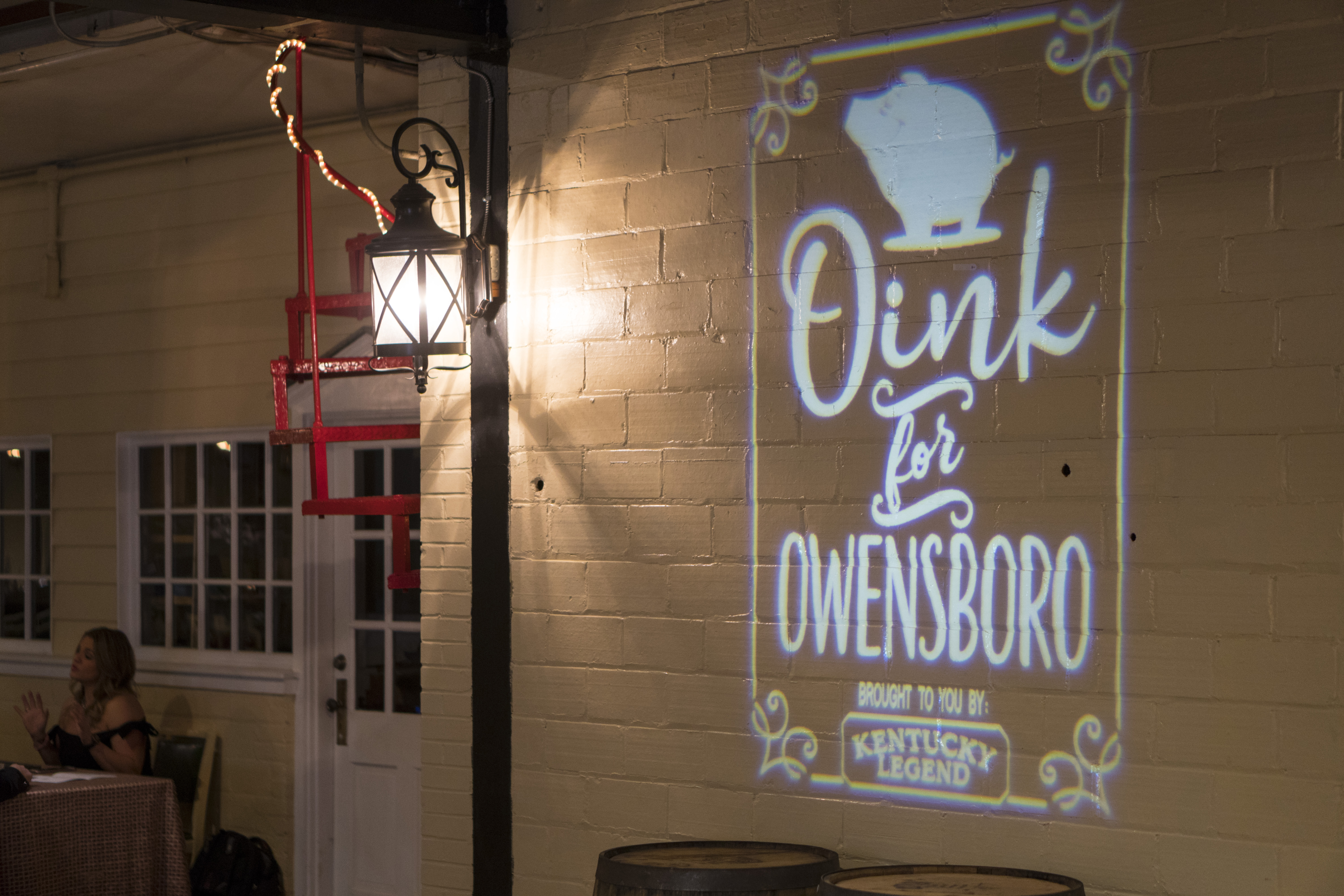 OWENSBORO, February 24, 2018 – Kentucky Legend®, a division of Specialty Foods Group, LLC, is pleased to announce the launch of a new community project entitled, "Oink for Owensboro" and is already ignited throughout the community.
The project has been designed to generate financial support for charities while bringing the community together around the local traditions of barbecue and Kentucky Legend, the nation's No. 1 premium boneless ham. The program is created for a non-profit organization to be elected, by a local business, to receive a $5,000 donation. Each participating business will receive, design and create a fiberglass pig sculpture and will have the option of selecting a designated area to place the sculpture in or around the downtown Owensboro area. Exhibit will begin on May 1, 2018 and run until October 31, 2018.
"It is fulfilling to watch all of the hard work and planning finally come to fruition," says Brooklyn Maple, Director of Marketing for Kentucky Legend. "This all started as an idea two years ago and has now blossomed into this large community effort, generating $60,000 for our local charities. Kentucky Legend® could not be more thrilled for each of the generous businesses that rallied behind us for this innovative concept. We express much gratitude to Tim Ross, Director of Public Events, City of Owensboro, for the endless amount of support on this project. We look forward to continuing this  project in the years to come."
Art Consultant, Austin Casebolt, states, "The Oink for Owensboro project is a collaborative art piece that is as unique as it is philanthropic. Artists from all over the area are working on sculptures that display the generosity and camaraderie of our community. It has been a blessing to be able to work with Kentucky Legend, the City of Owensboro, and some of our signature industries on this statement of community pride."
Each business that contributed to the Oink for Owensboro Charity Project are Kentucky Legend, Independence Bank, Kentucky Wesleyan College, Old National Bank, O.Z. Tyler Distillery, Hampton Inn & Suites by Hilton Downtown, International Bar-B-Que Festival, Greenwell Chisholm, Mayor Tom Watson, The Pearl Club, Southern Star Central Gas Pipeline, and one anonymous donor.
Non-profit organizations that will benefit from the project will be: Puzzle Pieces, Green River Area Down Syndrome Association, Alzheimer's Association, Boulware Mission, Dream Riders of Kentucky, CrossRoads, Owensboro Museum of Science and History, American Association of University Women, Oasis, Daniel Pitino Shelter, Fresh Start for Women, RiverPark Center and Owensboro Symphony Orchestra.
The unveiling of this project commenced this Friday, February 23, as businesses and selected non-profits were invited to a private event, complimented with Kentucky Legend® products and refreshments.
If interested in reserving an Oink for Owensboro pig in 2019, please contact Kentucky Legend via email at marketingteam@kentuckylegend.com.