Top Ten Side Dishes To Serve With Easter Ham
Easter is a time of celebration, and what better way to celebrate than with a delicious ham as the centerpiece of your meal? Whether you are having a big family gathering or an intimate dinner with friends, a Kentucky Legend ham is a classic choice for Easter. But what are the best side dishes to serve with it? Here are ten options that are sure to please everyone at the table.

1. Scalloped Potatoes
Scalloped potatoes are a classic side dish that pairs perfectly with ham. The creamy, cheesy potatoes are a comforting and delicious addition to any Easter meal. Plus, they can be made ahead of time and reheated when needed.

2. Green Beans Almondine
Green beans almondine is a light and flavorful side dish that is easy to prepare. The blanched green beans are sautéed with garlic and almonds for a nutty, savory flavor that complements the sweetness of the ham. If you're looking for something a little heartier, you could also try our Bacon Green Beans.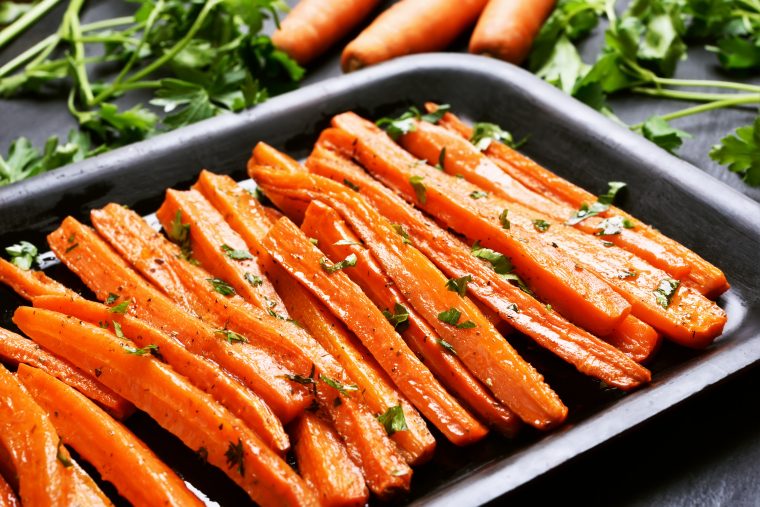 3. Glazed Carrots
Carrots are a staple of many Easter meals, and glazed carrots are a popular way to prepare them. The carrots are simmered in a sweet and tangy glaze until they are tender and delicious, then roasted in the oven to add a slight char.

4. Roasted Asparagus
Roasted asparagus is a simple but elegant side dish that pairs well with ham. The tender asparagus spears are seasoned with olive oil, salt, and pepper, then roasted until they are crispy and delicious.

5. Macaroni and Cheese
Macaroni and cheese is a comfort food favorite that is always a hit at Easter gatherings. The cheesy, creamy pasta is a delicious complement to the smoky, salty flavor of ham. Bless our Southern heart, we've got three different mac 'n' cheese recipes for you to choose from depending on what cooking apparatus you have available: 1) a slow-cooker version, 2) a skillet option and 3) a casserole dish alternative.

6. Deviled Eggs
Deviled eggs are a classic appetizer that can also be served as a side dish. The tangy, creamy filling is a delicious contrast to the richness of the ham.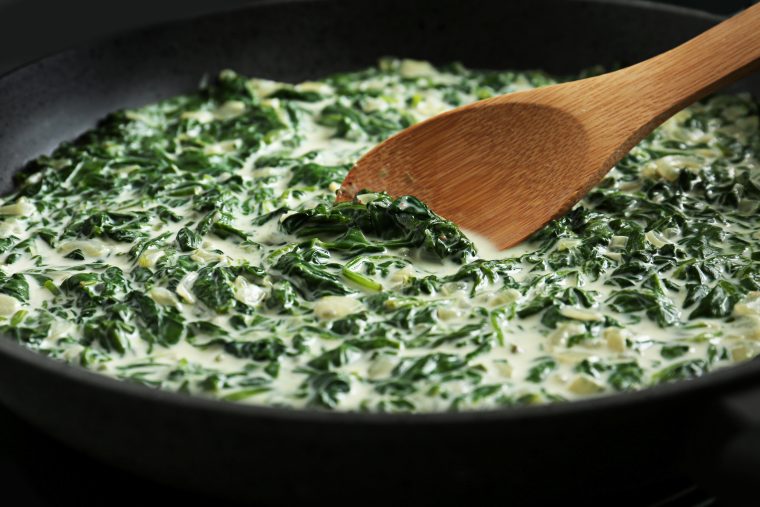 7. Creamed Spinach
Creamed spinach is a decadent side dish that is perfect for Easter. The spinach is cooked with cream, butter, and garlic until it is tender and flavorful.

8. Cornbread
Cornbread is a Southern staple that goes well with ham. The sweet, crumbly bread is a delicious complement to the salty, smoky flavor of the ham.

9. Baked Beans
Baked beans are a classic barbecue side dish that can also be served with ham. The sweet and savory beans are a delicious contrast to the salty ham. Another option is to make this ham and bean stew as an opening course for your Easter meal.

10. Sweet Potato Casserole
Sweet potato casserole is a comforting and delicious side dish that is perfect for Easter. The sweet, creamy sweet potatoes are topped with a crunchy pecan streusel for added texture and flavor. Alternatively, you could roast sweet potatoes right alongside your ham in a delicious herb and honey glaze.
The best part is, when it comes to Easter sides, there are no wrong choices–only multiple right ones! Any one of these 10 side dishes is sure to complement your Kentucky Legend ham and make your meal a memorable one. Whether you prefer classic comfort foods or more elegant options, there is something here for everyone. Happy Easter!